Make lasting impressions with the savvy deployment of highly targeted and efficiently sourced marketing materials.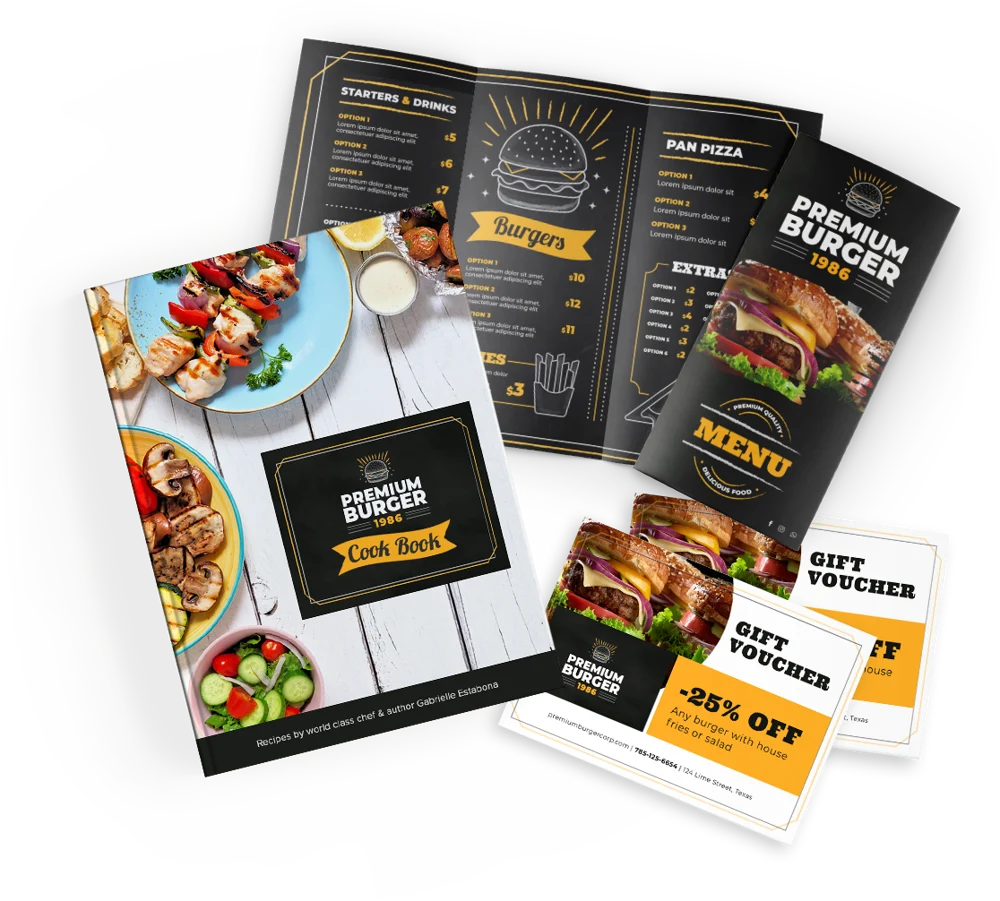 Commercial printing services to elevate your brand
Catalogs, Books & Manuals
Great communication means great printing. Give your customers bold and tactile publications they can't help but pick up and open.
Marketing Print
Advertise. Attract. Inform. Place absorbing materials in the hands of your customers to build long-lasting trust and credibility.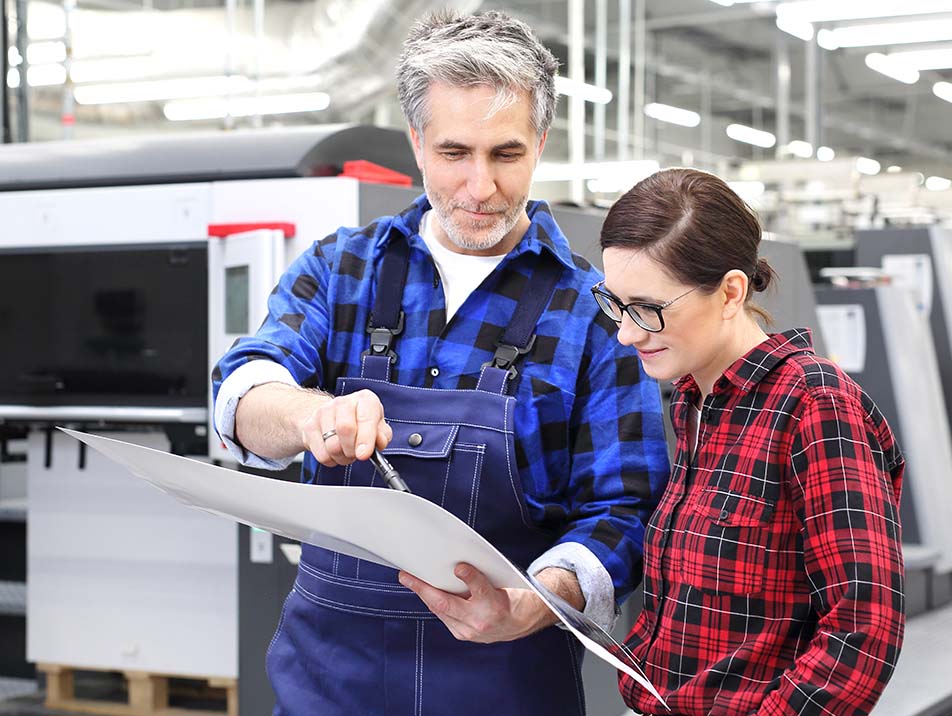 Coatings and the Customer Experience
Use coatings to create product differentiation so you can outshine your competitors in the marketplace.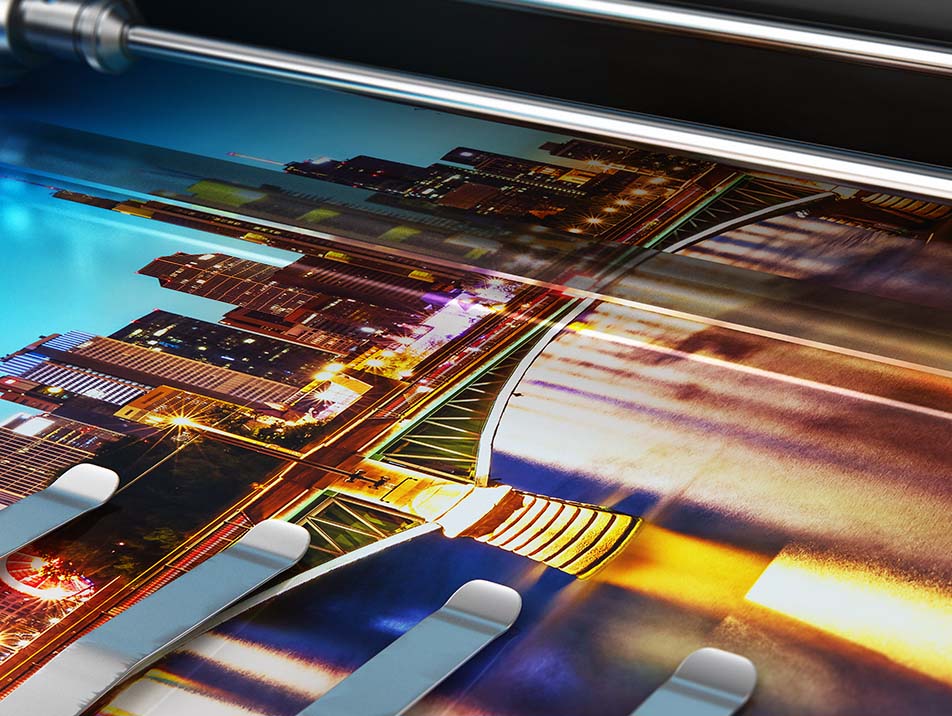 Why Print Management?
Print is less about ink and more about "think." Print management outsourcing allows marketers to focus more on new strategies and fresh content.
Commercial Print Questions
What type of channel letter signs are available?
There is a wide variety of channel letters however here are the most popular ones.
Front-lit
Front-lit can be the most common channel letter signs or standard characters. They have an acrylic face, aluminum returns, backs, and trim caps.
These signs are totally customizable, and each letter has LED modules hidden within the acrylic face. Front-lit channel letters are ideal for attracting the attention of drivers passing by your business because they can be seen from afar. To make them easier to read from a distance, choosing bright LED illumination and thick fonts could be the way to go.
Halo Lit Channel Letters / Reverse Channel Letters

These types of signs are known by several names — Backlit Letters, Reverse Channel Letters, or Halo Lit Channel Letters.
This type of sign allows you to use different colours to show a contrast between the front and backlighting to give off a halo effect in the back.
Front and Backlit Channel Letters
One of its features is that the light shines through a translucent acrylic face within the letters or logo to draw attention night or day, offering great visibility over long distances that are easy to read.
The interior lights are generally LEDs (and therefore the halo colour) is typically white, but other colours are available, giving a glow in the front and a halo effect in the back that makes this type of lighting appear to float off the wall.
Another energy-efficient option is bulbs that also provide cost savings over other types of lighting.
If you still have more questions get in touch and let's start your project today!
What types of industries and companies do you serve?
A. We work with a wide array of businesses and verticals. We supply commercial printing and marketing materials and solutions to the retail, financial, insurance, manufacturing, education and healthcare industries. Many of the most valuable brands, largest banks, insurance companies and healthcare providers, and several of the top 10 in the Fortune 500, make up our client list. Our global network, resources and efficiencies make sure their brands stay consistent and find success – and we can do the same for you.
How do I get set up?
A. Our ordering platform can adapt to today's most common punch-out applications, including Ariba™, Coupa™, Oracle™ and many others. You will have the same shopping experience while browsing for products and configuring your items. When your order is close to completion, you can punch back to your original host application with seamless integration.
What does "a single source" mean?
A. Quite frankly, it means less work for you. You'll be able to eliminate the hassle of dealing with multiple vendors, ultimately centralizing all your print, increasing efficiency and reducing the amount of time and money you spend.
What about binding and finishes?
A. From saddle-stitched and Smyth sewn, we have the perfect binding option for every project. Our finishes include foil stamping, soft-touch aqueous, embossing and debossing, UV coatings, engraving, spot gloss, raised foil, and other specialty embellishments.
We invest a lot of time and money in our print. Can you help us drive higher returns?
A. Yes, most definitely. Our brand marketing services will help you create strong impressions, build your brand identity, and attract and engage audiences. In addition, our tailored print management technology can make inventory management and ordering seamless and simple. Taylor also features data-driven marketing programs that can increase the performance of your initiatives using the data and analytics you already have on hand. To put it simply, we take the hassle out of print.
Environmental sustainability is important. How can we be sure our products are eco-friendly?
A. It's important to us, too. We're committed to conducting business in an environmentally responsible manner. Twenty-six of our U.S. production facilities have obtained certifications with the Forest Stewardship Council® (FSC®-C002101) and/or Sustainable Forestry Initiative®. We also operate 15 "landfill free" locations across the country, and recycled 31,000 tons of waste materials in 2020.
Hidden one
There is a wide variety of channel letters however here are the most popular ones.
Front-lit
Front-lit can be the most common channel letter signs or standard characters. They have an acrylic face, aluminum returns, backs, and trim caps.
If you still have more questions get in touch and let's start your project today!
How do I order?
A. Everything your team needs to purchase your commercial print and marketing materials is available in one easy-to-use platform. From B2B platform integration and spend management to global capabilities, brand protection and more, purchasing has never been so simple. Whether your organization is looking to launch a campaign, raise brand awareness or increase differentiation at the point of sale, we've got you covered.
We have specific requirements and permissions when ordering. Can you do that?
A. You bet. Whether you need special permissions, division differentiation, special features or other accommodations, we can make it happen. At International Graphics, no two sites are the same. Each platform integration is personalized and designed with you and your preferences in mind. What is consistent across all our sites are the benefits you receive when using them.
Achieve legal compliance
Reduce errors with real-time proofs
Manage program notifications
Easily reference order history
Use anywhere on tablets, iPads, and mobile
Customized to your ordering requirements
What are some of the printing techniques you use?
A. We strive to add dimension to your commercial print in order to leave lasting impressions and generate emotional connections. We allow you to dream big – the capacity of our digital print and digital inkjet networks will bring your ideas to life.
Do you offer creative design services? I have an idea and am not sure how to proceed.
A. If you're looking for design direction and collaboration, you've come to the right place. We serve as an extension of your team, working directly alongside you from concept to completion to deliver powerful, long-lasting impressions. We can also provide recommendations for best practices, color matching, custom concepts, print processes and finishes, sizing, paper stocks and weights, and more.
Which suppliers do you work with?
A. Your brand deserves the absolute best. That's why we partner with a number of industry-leading suppliers – including long-standing relationships with leading mills and paper suppliers such as Neenah and Mohawk – to help us serve you better, faster and smarter. The result is added economic and business value with unwavering quality.