A tale of Two Companies – International's History
Back in 1929, National Detroit of Canada made the announcement that they were moving their only Canadian facility from Windsor Ontario to Stratford in an effort to be closer to the expanding Toronto and New York markets – we have happily called this town home since then.
International's location and name have changed over the years but only to keep up with the ever-growing and expanding world around us. In 1990 International Art Crafts partnered with Taylor Corporation. Since then we have continued to be innovative and have expanded into a company of extraordinary depth and diversity. It has helped to evolve IG into an industry-leading provider of print, communications, marketing technology, and interactive solutions.
This could be the start of a beautiful partnership.
We've been at this a long time. We've partnered with companies large and small to develop and implement print, marketing and technology solutions that increase businesses and brand recognition. We want to know what your goals are — and how we can help you reach them.
Your ideas. Your brand
International Graphics brings them to life.
Your ideas. Your brand
International Graphics brings them to life.
We create print solutions that build businesses. IG's combination of printed products, digital services and integrated technology is the largest in the communications indu

Industry-Leading Technologies

Unmatched Print Capabilities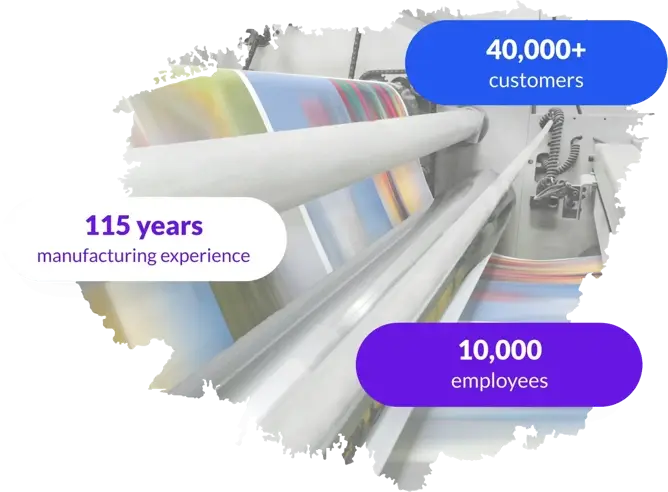 Powering brands by empowering peopple
We are committed to our communities, culture, and the environment. We care about the world around us and demonstrate it by investing and participating in initiatives that connect people, enrich lives, and support health and sustainability.
Governance
Our leadership team and decision-making practices are grounded in transparency, accountability, and an innate belief that doing the right things for the right reasons always leads to long-term success
Social
Being a good corporate citizen begins with our efforts to foster a culture that embraces and celebrates not only diversity but promotes the health and safety of all who interact with International Graphics/Taylor Corp and strive to advance equality and equity in the world around us.
Community Outreach and Involvement
Our business and teams of employees help improve the communities in which we live and work. We contribute through leadership involvement, volunteerism, and sponsored events.
Diversity, Equity and Inclusion
Shaping the company's culture is an inseparable part of our business strategy. International Graphics will not waver from its resolve to make a difference for all minority populations in a way that respects and empowers every individual to express their voice and their authentic self.
Being the Change We Want to See
We see diversity and inclusion as fundamental business philosophies. The logic is simple: diversity and inclusion programs make our businesses better. They help us recruit new employee talent. They connect a deeper level with our customers.
Sustainability, Health and Safety
We are committed to applying our global knowledge and expertise to continually improve safety, wellness, environmental performance, and sustainability.
Guiding Principle
What hasn't changed are the principles that have guided both Taylor and International along the way

The belief there is always a better way

The pursuit of excellence in every detail

A focus on what others can't or won't do